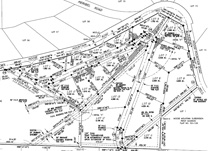 Moose Mountain Lots for Sale
Enjoy being above the ice fog, warm temperatures, winter sunshine, and skiing from your door. If you have been waiting for an opportunity to own property on Moose Mountain, now is the time. Moose Mountain is offering south facing lots (400K JPG) for sale.
Lots still available: 3,5,6,14,15 and 16
Additional information:
For more information, contact Roger Evans at hawleyrevans@hotmail.com.
Please put Moose Mountain on subject line of email for the fastest response.